I'm pretty sure that just like me, you've noticed that more and more products in Tetra Pak® cartons (from beverages to broths, soups, sauces and even dog food) are filling the supermarket shelves. Well, that is the result of manufacturers embracing Tetra Pak® containers because of their environmental friendliness and portability. And with more and more consumers realizing that this form of packaging is highly functional because it provides easy handling, easy storage and easy consumption, we can all expect to see more products in Tetra Pak® cartons.
So what exactly are Tetra Pak® cartons and what are they made of? Well, Tetra Pak® cartons are containers which are intended to keep products fresh and delicious for a long period of time without the need for preservatives. They were first launched in 1952 by the Swedish food packaging and processing company, Tetra Pak.

They are widely used around the world and was introduced in the US in the early 1980's.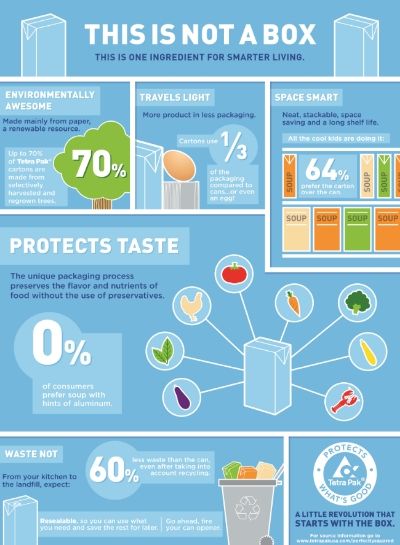 Tetra Pak® cartons give products long shelf life through their special layers which include the following:
1) Internal polyethylene layer which seals in the liquid
2) Polyethylene layer which is needed for lamination process
3) Aluminium foil which provides a barrier to oxygen, flavours and light
4) Polyethylene adhesion layer which is needed for lamination process
5) Paperboard which gives stability and strength
6) Polyethylene layer which protects food from external moisture
Tetra Pak® cartons are made of 70% paper, a renewable resource, from selectively harvested, re-grown trees that are FSC (Forest Stewardship Council) certified. They are recyclable and in fact result in 60% less landfill waste than cans. The goodness of this type of packaging doesn't end here. They are also light and compact and offers greater packaging efficiency, holding 96% contents in just 4% packaging. So products in Tetra Pak® cartons ship more efficiently, requiring fewer trucks which means less fuel and energy, resulting in reduced CO2 emissions into the atmosphere. A lot of consumers prefer them because they are very easy to handle and they are easy to stack and store in the pantry. And the best thing is that they keep the food in its original flavor and free from metal taste that canned foods have. Considering all these, it's clear that choosing products in Tetra Pak® cartons is a way to live smart. Not only are you helping the environment in your small way, you are also making sure that you are eating fresh tasting and BPA-free food.
Now that the holiday season is fast approaching, consider making smart decisions when stocking your pantry and cooking for your family. I'm sure that like me, you all wish to make delicious homemade food for your loved ones without spending too much time in the kitchen. Well, there are many amazing food products in a carton that can make holiday meal prep a lot easier and less time consuming. Pacific Foods, for instance, offers ingredients many of us use during the holidays. They have a line of classic holiday accompaniments which includes Organic Pumpkin Puree, Organic Turkey Gravy and Organic Whole Berry and Jellied Cranberry sauces which are all made from organic ingredients that will help you save time. If you are looking for convenience but don't want to sacrifice quality, don't go for canned ingredients. Be Carton Smart and choose products in BPA-free packaging. Pacific Foods products are all organic and they taste fresh and delicious. I can attest that there's really a big difference between these products and the traditional canned and store-bought ones. Pacific Foods sent me a kit consisting of the following: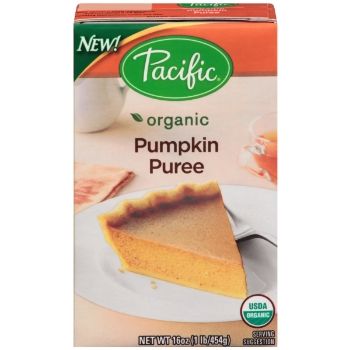 Organic Chicken Simply Stock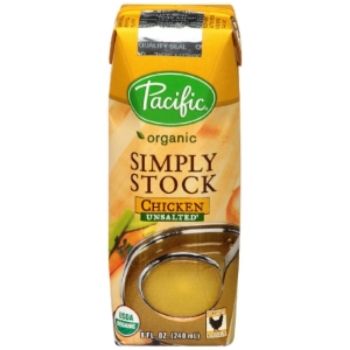 and Organic Jellied Cranberry Sauce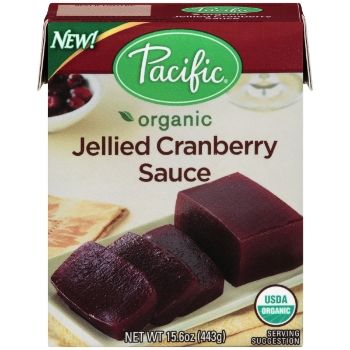 I used the Organic Pumpkin Puree in making this delicious Pumpkin and Pecan Bundt Cake, and I can honestly say that it tastes a lot better compared to the previous ones I made using canned pumpkin puree.
After trying this pumpkin puree in Tetra Pak® carton, I'm never going back to the canned version. It's so much better and tastes a lot like homemade pumpkin puree. Homemade is still the best...but if convenience is what you're after, using products in carton packaging is the way to go. If you want to live smart, you can start by being #cartonsmart. Small acts of smartness like this will help make a big difference. While cooking this holiday season, be sure to make smart choices! Tweet @CartonSmart and Follow #CartonSmart on Pinterest to help spread the word!
This Pumpkin Pecan Bundt Cake will make a perfect dessert for the holidays! Make it more delicious by being #cartonsmart! ;)
Ingredients:
1 1/8 cups cake flour, plus about a tablespoon for dusting the pan

1 tsp baking powder

1/2 tsp baking soda

3/4 tsp ground cinnamon

1/2 tsp ground allspice

3/4 cup pumpkin puree

1/4 cup milk

1 tsp vanilla

1/4 cup salted butter, softened plus about 1 Tbsp melted butter for greasing the pan

1/4 cup olive oil

1/2 cup granulated sugar

1/4 cup light brown sugar

2 large eggs

1/2 cup chopped toasted pecans
4 Tbsp butter

2 cup powdered sugar

2 Tbsp milk

1/8 cup chopped pecans for topping
1. Preheat oven to 350°F. Butter and flour bundt pan.
2. Combine together flour, baking powder, baking soda, cinnamon, and allspice in a bowl. In another bowl, whisk together pumpkin, milk and vanilla.
3. In another bowl, beat butter, oil and sugars with an electric mixer (or stand up mixer) on medium-high speed for 3-5 minutes or until pale and fluffy. Add eggs and beat for about 1 minute. Reduce speed to low and add flour and pumpkin mixtures alternately in batches, beginning and ending with flour mixture and mixing until batter is just smooth. Add pecans and fold until well distributed.
4. Spoon batter into prepared pan. Shake a few times to be sure to remove any bumps. Bake for 40 to 45 minutes or until a wooden pick or skewer inserted in center of cake comes out clean. Cool cake in pan for about 15 minutes. Invert onto wire rack to cool completely.
5. To make glaze, heat butter until melted. Stir in powdered sugar. Add milk 1 Tablespoon at a time until desired consistency. Mix until free of lumps. Drizzle about 1/2 of the glaze over cake while it is on a wire rack so excess falls through. Allow to dry a little before drizzling the remaining glaze. Sprinkle with chopped pecans.
*
This is a Sponsored post written by me on behalf of
Carton Smart
. All opinions are 100% mine.